Live Algorave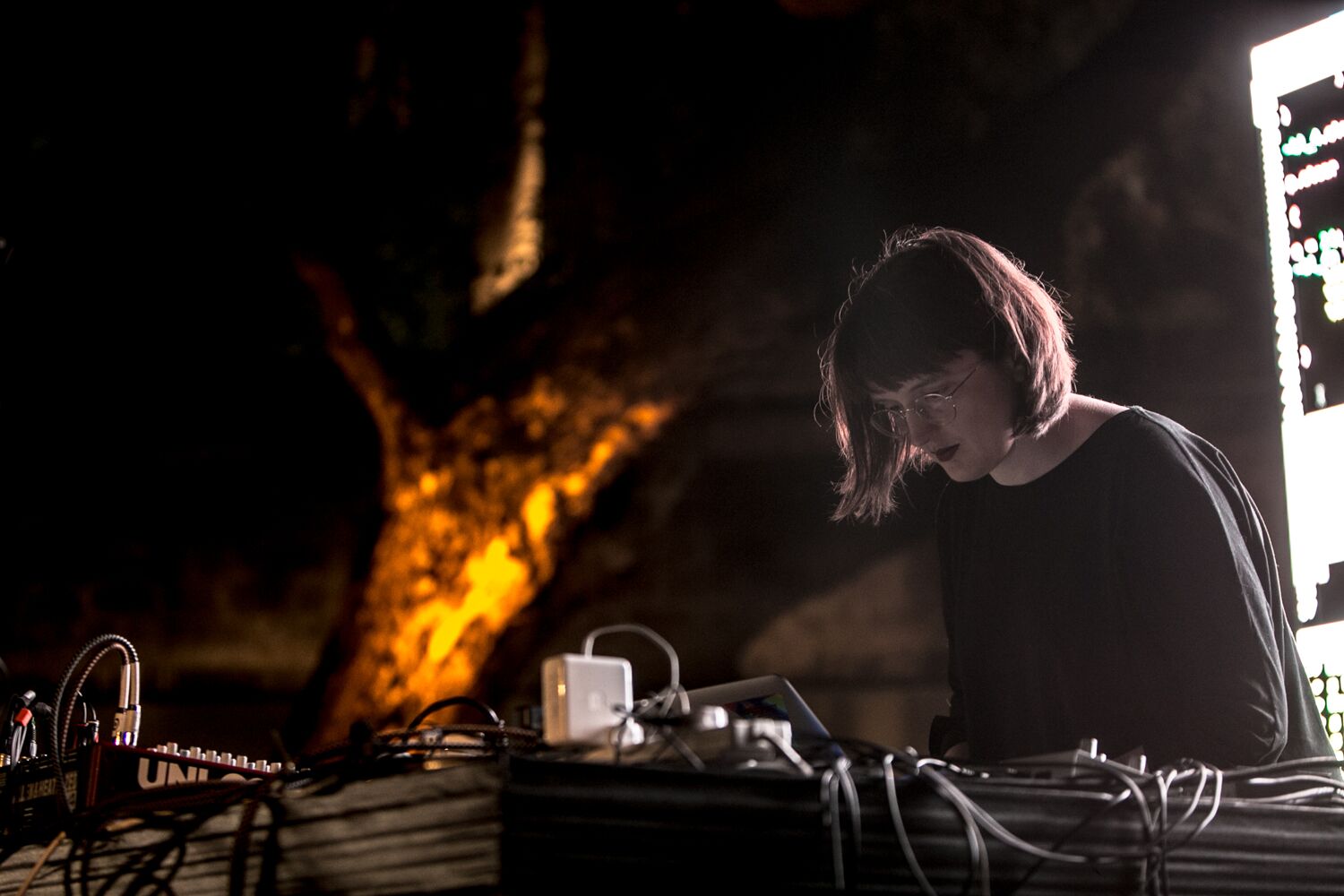 Live coding performance with Joanne Armitage and Coral Manton.
Joanne is a live coder and improviser working with hardware synthesizers to produce textural and rhythmic sounds. Recent projects include visual album and performance Collision Grounds with artist Anya Stewart-Maggs. In 2018 she participated in a coding cultural exchange between Yorkshire and Tokyo funded by Arts Council England, British Council, Daiwa Foundation and Sasakawa Foundation. In April 2019 as part of British Council's Amplify programme, she gave a workshop-performance at Mutek Buenos Aires. She curated SXSW first Algorave (2019) supported by Lush, PRS Foundation and British Underground. She has received Sound and Music's Composer-Curator fund (2018) and is a resident at Somerset House Studios.

Photo credit: @malucampello.

Coral is a liver coder based in Bristol - originally from Coventry. She experiments with live-coding and electronics exploring improvised audio and visual composition. She has developed work with The Royal Academy of Music and SAT, Montreal. She regularly performs at clubs and festivals across Europe. This year she was featured at SXSW Music Festival. She has organised an Algorave in dis-used Police Cells under the streets of Bristol and is curating a British Library Lates Algorave taking over the iconic St. Pancras site. She is Lecturer in Creative Computing at Bath Spa University, and is part of i-DAT and resident at The Pervasive Media Studio.

Photo credit: Antonio Roberts
On stage | 9:10pm | Listen
Boudica Festival 2019
Celebrating the talent of women in the music industry.
Saturday 19th October | The Herbert Art Gallery and Museum